We offer a unique service that combines our knowledge of product development for the cultural retail sector with our vast experience in project management of complex projects.
Our goal is to make the process of creating new product ranges easy for our customers by project managing the delivery of their product requirements cost-effectively and on time.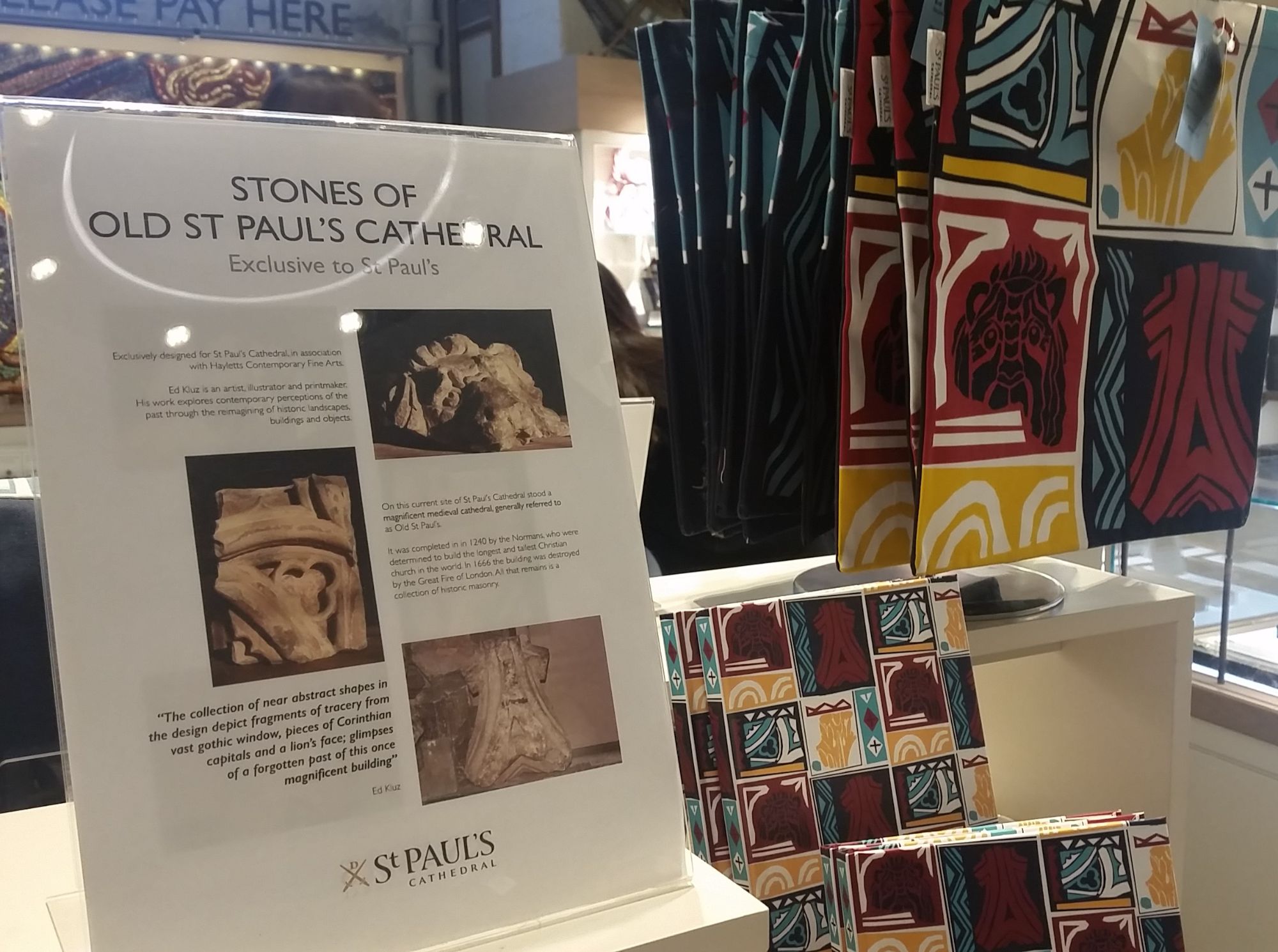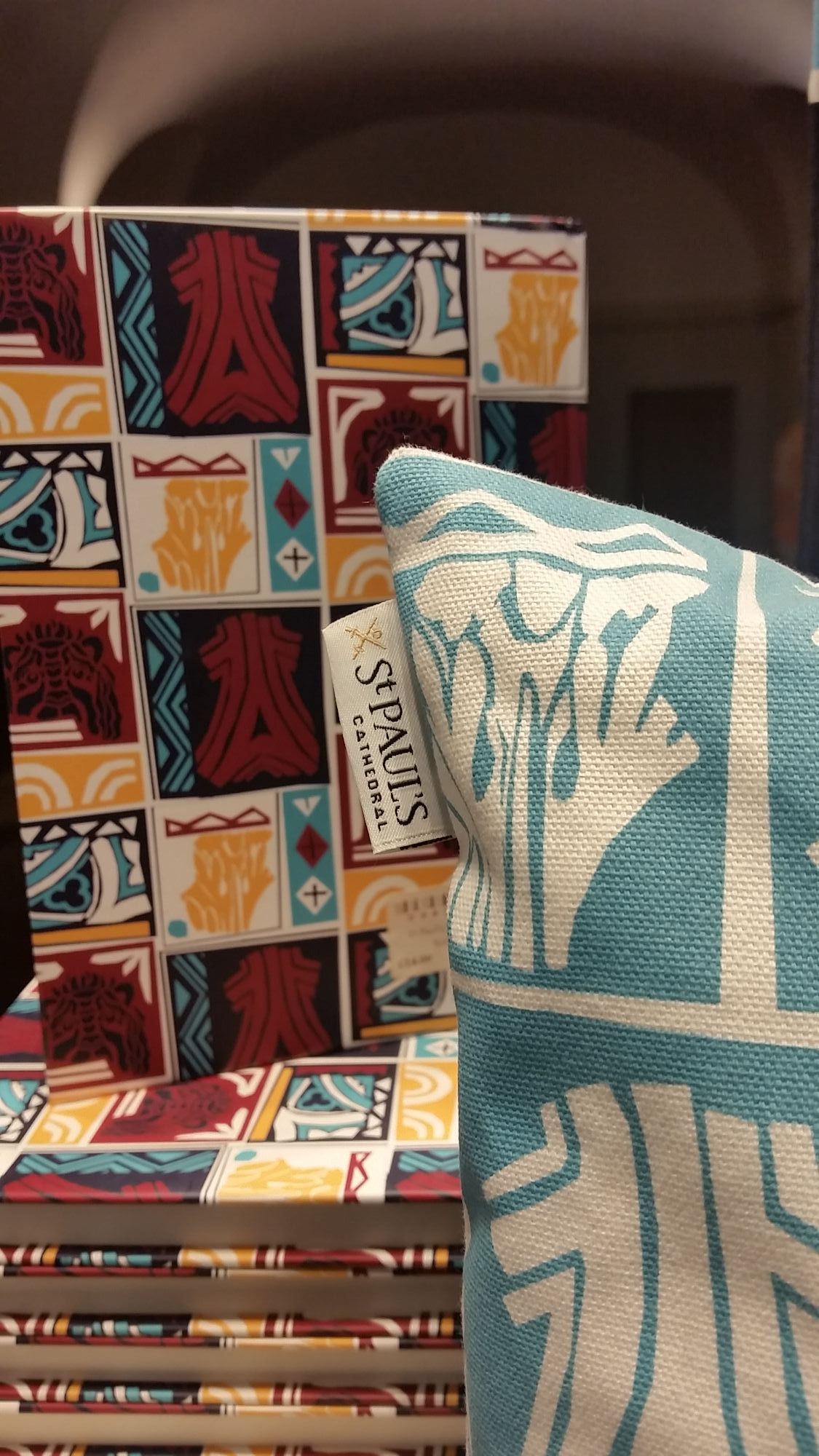 Case Study - Stones of Old St Pauls
St Paul's Cathedral commissioned world reknown artist, Ed Kluz, to create a bespoke artwork celebrating the forgotten history of St Paul's. As a part of this process, Ed and I had the privilege of being shown around the fascinating hidden parts St Paul's Cathedral, to understand more about the building's history and architecture. A pile of ancient carved stone's caught Ed's eye. We discovered these to be the only surviving remnants of mediaeval Old St Pauls. Ed was inspired to create this classic design, which we nicknamed Old Stones.
Ed Kluz: "The collection of near abstract shapes in the design depict fragments of tracery of a vast gothic window, pieces of Corinthian capitals and a lion's face: glimpses of a forgotten past of this once magnificent building."
We have printed the design on a bag, cushion cover, tea towel, mugs, notebook and pencils. Now you can have a bit of medieval St Paul's to treasure too.
Garry Shrimpton, St Paul's Cathedral Shop:
"St Paul's Cathedral has work with Hayletts Contemporary Fine Arts for a number of years and most recently on a bespoke range in collaboration with Artist Ed Kluz. The commissioned artwork, that Ed produced, came from a brief we gave Hayletts for a contemporary design based on, literally, a pile of old stones. Rebecca's approach was extremely professional, from the initial concept through to the end result. It can be time consuming, as a buyer, to source product so Hayletts act as a go-between, liaising with British suppliers to get the best prices, assured quality and delivered on time. Rebecca also looks at the finer detail too, from labelling, swing tags and POS. We have now had the 'Old Stones of St Paul's' range in our store for just over three months and it is proving to be a success with our visitors. We look forward to working with Hayletts again on our next project. "
Thank you for submitting the contact form.